About Island Health & Chiropractic
Dr. Lucia is proud to call Bainbridge Island her home and is very active in our community.  She is a member of the following Community Organizations:
Rotary Club of Bainbridge Island
Chamber of Commerce of Bainbridge Island
Bainbridge Business Woman Association
Arms Around Bainbridge
Proud Sponsor of the MS Walk
Holistic, patient-centered care is the guiding philosophy of my practice. For 20 years, I have treated patients of all ages and conditions to help them eliminate pain, feel healthier, and become stronger and more functional in every aspect of their lives. I don't just treat a symptom in isolation. I work with my patients to address every aspect of their lifestyle to achieve comprehensive, lasting well-being through therapeutic treatment and education. I work with my patients to address posture, working habits, ergonomics, diet, exercise, and emotional health, always with the belief that getting better is a partnership between my patient and myself.
My commitment to provide comprehensive care motivates me to do many hours of ongoing advanced training in multiple chiropractic techniques, including sports medicine, pregnancy and pediatric care, care for the elderly and those with chronic illness, severe back strain and injury, headaches, and Functional Medicine. My office provides the best in technology, from tractioning tables to computerized adjusting instruments. I also provide hands-on manual therapy to many of my patients. I am a believer in personalized care, assessing what feels right and is most effective for each individual and sharing that information to help educate my patients about what I am doing and how we can optimize treatment together.
Helping people heal and live with greater well-being is not just my job; it is my life's work and my passion. I come from a family of doctors, and my father always told me that to succeed in practice I needed to do my best with each patient and that from there everything else would follow. My father's words, as well as his spirit, are with me every day, and I am committed to putting his advice into practice each time I step into the treatment room with a patient.
I've been practicing on Bainbridge Island for twenty years and I am expanding Island Health & Chiropractic to include an office in Sequim.
—Dr. Lucia Vracin
Welcome Dr. Jerry Nashman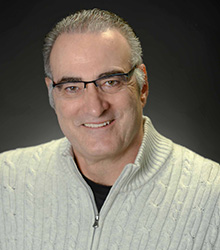 We are pleased to announce the addition of Dr. Jerry Nashman to our office. He brings with him 25 years of experience and expertise in both ProAdjuster technique and manual adjusting. He has close family in Seattle, and is happy to make Bainbridge Island his home.
Dr. Nashman is a 1991 Magna Cum Laude graduate from Logan College of Chiropractic. He has had three very successful practices in three countries: Canada, USA, and Ireland.
In his first year, he earned his CCSP – Certified Chiropractic Sports Physician certification specializing in sports injuries. Dr. Nashman worked with top amateur and some professional athletes in sports ranging from hockey and football to competitive swimming and golf.
In his previous practice in Aiken, South Carolina, the practice was 75% Proadjuster/Ultralign. In 2014, after only being there two years, he was voted unanimously as Aiken's "Best out of 25 Chiropractors". He has participated in Dr. Chestnut's Seminars and is very nutrition based and incorporates this into his chiropractic care. He has also been trained in CBP (Chiropractic Biophysics) in assessing postural change. His practice in Ireland was all CBP. He is also technique trained and has used in practice: ProAdjuster, Activator, Thompson, Diversified/Motion Palpation, Gonstead and CBP.
Dr. Nashman loves generalized family practice and enjoys treating entire families.
Please join us in welcoming Dr. Jerry Nashman to Island Health & Chiropractic.
Dr. Lucia Vracin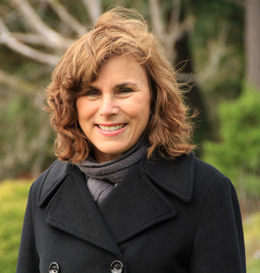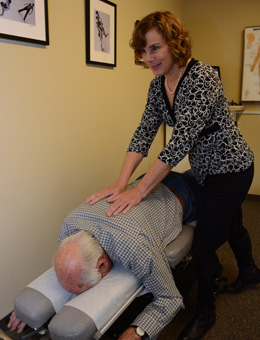 Preferred provider for Medicare and most major insurance plans.