About Island Health & Chiropractic

Dr. Lucia is proud to call Bainbridge Island her home and is very active in our community.  She is a member of the following Community Organizations:
Rotary Club of Bainbridge Island
Chamber of Commerce of Bainbridge Island
Bainbridge Business Woman Association
Arms Around Bainbridge
Proud Sponsor of the MS Walk
Holistic, patient-centered care is the guiding philosophy of my practice. For 20 years, I have treated patients of all ages and conditions to help them eliminate pain, feel healthier, and become stronger and more functional in every aspect of their lives. I don't just treat a symptom in isolation. I work with my patients to address every aspect of their lifestyle to achieve comprehensive, lasting well-being through therapeutic treatment and education. I work with my patients to address posture, working habits, ergonomics, diet, exercise, and emotional health, always with the belief that getting better is a partnership between my patient and myself.
My commitment to provide comprehensive care motivates me to do many hours of ongoing advanced training in multiple chiropractic techniques, including sports medicine, pregnancy and pediatric care, care for the elderly and those with chronic illness, severe back strain and injury, headaches, and Functional Medicine. My office provides the best in technology, from tractioning tables to computerized adjusting instruments. I also provide hands-on manual therapy to many of my patients. I am a believer in personalized care, assessing what feels right and is most effective for each individual and sharing that information to help educate my patients about what I am doing and how we can optimize treatment together.
Helping people heal and live with greater well-being is not just my job; it is my life's work and my passion. I come from a family of doctors, and my father always told me that to succeed in practice I needed to do my best with each patient and that from there everything else would follow. My father's words, as well as his spirit, are with me every day, and I am committed to putting his advice into practice each time I step into the treatment room with a patient.
I've been practicing on Bainbridge Island for twenty years and I am expanding Island Health & Chiropractic to include an office in Sequim.
—Dr. Lucia Vracin
About Dr. Morgan Rilling
Dr. Morgan Rilling grew up on a small farm outside the Nordic town of Decorah, Iowa, where she developed a deep appreciation for nature, community, and hard work. Her love of nature, active lifestyle, and passion for wellness led to a strong interest in the sciences. Dr. Rilling attended the University of Northern Iowa where she earned her undergraduate degree studying biology and chemistry.
Dr. Morgan Rilling attended Palmer College of Chiropractic, the fountainhead and leader in chiropractic education, where she graduated magna cum laude. In addition to working in the Palmer Community Clinic and Community Outreach Clinics, Dr. Rilling was an intern in the Sports Rehabilitation Department where she received additional experience utilizing a variety of soft tissue techniques including Active Release Technique, Graston Technique, and Proprioceptive Neuromuscular Facilitation Stretching to treat various musculoskeletal conditions. Prior to moving to Bainbridge Island, Dr. Morgan Rilling completed an esteemed internship delivering chiropractic care to the Veteran population at Charlie Norwood VA Medical Center in Augusta, Georgia, where she managed a multitude of complex patient presentations. Dr. Rilling is committed to restoring proper spinal alignment and function for patients of all ages and walks of life. Dr. Morgan Rilling looks at wellness from a biological, evidence-based perspective, addressing lifestyle choices congruent with the human genome to express optimal strength, function, energy, and overall quality of life. Dr. Rilling looks forward to partnering with patients to achieve their chiropractic and wellness goals.
"I couldn't be more excited to be part of the Bainbridge Island community and healthcare system. My number one priority is integrity. I deliver the quality of care I would want my own family to have. When you come into the office you will always be heard and given time. My mission is to deliver conservative, non-invasive, holistic, and cost-effective care that not only alleviates pain, but enables every patient to achieve optimal quality of life."
Dr. Rilling devotes her free time to family, athletics, cultivating a healthy kitchen, and the outdoors.
—Dr. Morgan Rilling
Dr. Lucia Vracin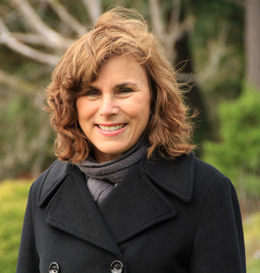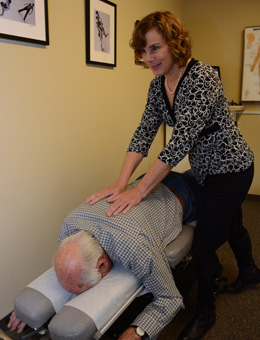 Preferred provider for Medicare and most major insurance plans.